Welcome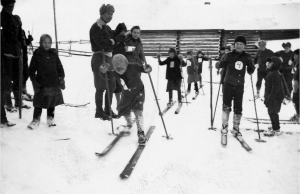 The Finnish Society for Sport History was founded in 1992. It brings together researchers, amateur historians, friends of sport history and societies with interest in the history of sport.
The tasks of the Society are to promote public interest for sport history in Finland and to promote and publicize research conducted in the field. It also encourages local and nationwide activities in recording and presenting traditions relating to the history of physical education and sport.
The Finnish Society for Sport History alsopromotes international contacts and co-operation between researchers and amateur historians.
The Finnish Society for Sport History is a member of the following organizations:
The Delegation of Scientific Societies in Finland
The Association of Finnish Scientific Publishers
ISHPES (The International Society for the History of Physical Education and Sport)